About Us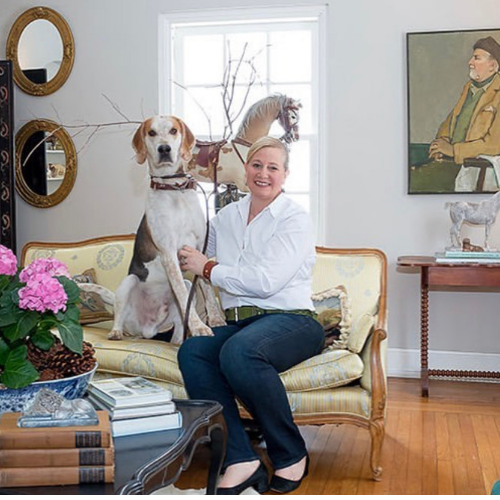 The Style Of The Sporting Life™
It doesn't get any more authentic than this.
Hi, I'm Rebecca, CEO and designer of Rebecca Ray Designs.
I'm also a mom, a wife, a farm owner, and we raise champion Percheron horses, English Setters, and Border Terriers.
This means I know the value of quality workmanship, and I seek it not just in the harnesses my horses wear – where safety is even more important than appearances – but also in our home.
AMERICAN CRAFTSMANSHIP
Benchmade by Master Harness Makers.
Unimpressed with the available quality in even "luxury" handbags and totes, I decided to take matters into my own hands – literally – and in 1997 launched Rebecca Ray Designs with bench-made bags produced by American multi-generational artisans on benches without electricity. (Yes, every bag is sewn without electricity, then and now.)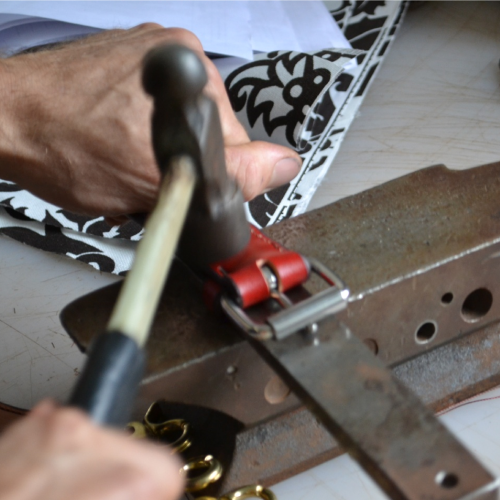 Made in America
Employing people
who've honed their craft over generations,
creating honest luxury you can enjoy every day.
#rebeccaraydesigns

Master harness maker craftmanship.

Timeless style and
enduring quality.

Direct-to-you, no retail mark up.

Designed by a woman, inspired by great women.

Heritage luxury you can see at a glance, and feel with every touch.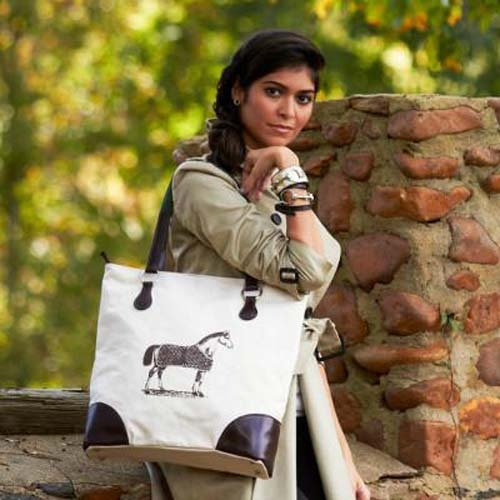 FAR FROM THE "EVERYDAY"
But made for every day.
Our product is a hands-on love affair with meticulous leather craftsmanship. Rebecca Ray adds uncommon luxury to your life, even for simple errands in town or country.

New customers often write to tell us that our products far exceed their expectations, with our exceptional quality.
AUTHENTICITY SPEAKS
Real luxury has real roots.
When you clean and polish your own harness, and hitch (and drive) 2,000 pound horses, you become intimately familiar with what matters most. Quality. Integrity. Presentation. This is our Style of the Sporting Life™. One stitch at a time.